---
Arianna Kelt and the Wizards of Skyhall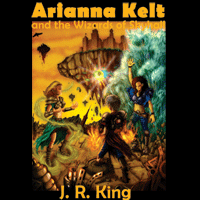 Play the Game of Wizards and Warlocks
Arianna Kelt and the Wizards of Skyhall is a book written by teen author J R King. King finished the novel when he was 12 years old, and the novel was first published in 2006 when King was just 14 years old.
Arianna Kelt and the Wizards of Skyhall is the story is a 12-year-old orphan who has a knack for getting herself into trouble. The latest trouble she has gotten herself into has to do with seeing a wizard--something she shouldn't be able to do--and it's why she suddenly finds herself on trial for her life in the People Court in the land of Xjoz.
Print the Trading Cards
---
The Kingdoms and the Elves of the Reaches
Play the Ancient Game of Kings
The Kingdoms and the Elves of the Reaches is the story of Adrina, Vilmos, and Seth and the last age of a dying world. Their world is a world once ruled by great titans, mighty dragons, and fierce eagles, but as the ages passed titans, dragons, and eagles became peoples of myth and legend as did other peoples of the world until only elves and men remained. Elves and men became bitter enemies, and men chased the elves from their lands. Now at the twilight of the last age of their world, men and elves discover that a great evil has returned to the land--an evil which may cover the world in darkness.
Live the Story of Vilmos, Seth, and Adrina
---
Journey Beyond the Beyond
Discover the Secrets of the Magic Lands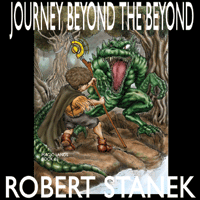 Journey Beyond the Beyond tells the story of Ray and his journey to the place lost and deep and beyond. In the World of Doamanse, there are creatures both cunning and vile, creatures that will sneak up on you in the night, creatures that will pull you down to the depths. Ray knows of these creatures and he fears them greatly--but it is one of these creatures that he must choose for his companion on his journey through life.
---